What are the innovations in Model Pro?
Download a product brochure.
The new standard for the 21
st
century
Outstanding design, advanced work ergonomics and patient experience, smart digital control.
After years of development, we are introducing Model Pro – a unit that sets a new standard for dental practices. All features usually found in premium units are already included in the standard Model Pro.
The only dental unit controlled with a single click
Simply set up and save different chair positions for different types of patients and with a single click, the unit will adjust to the patient who's just entered your office.
You can easily control Model Pro via an app on your tablet – from the speed of your instruments to chair positions. The unit can remember several teams and dentists, adapting to their stored preferences with a single click. All this is available in the standard version.
Model Pro, winner of Red Dot Design Award, will win your
heart
Model Pro won an Oscar in design – Red Dot Design Award. The chair was designed following hundreds of hours of research and experiments to make sure that everything is perfect for you and your patient.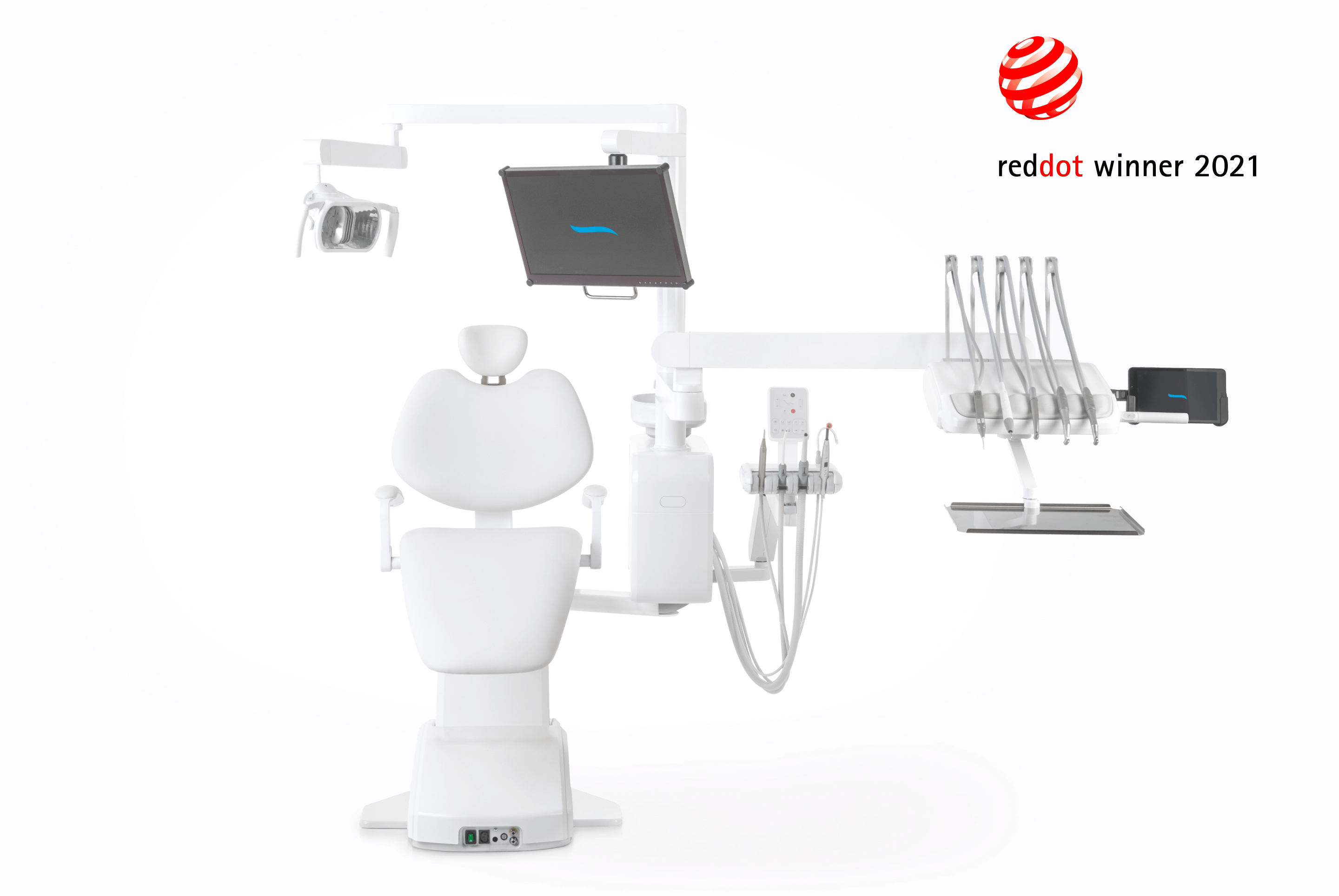 A smart unit that will recognise you
Several dentists sharing the same office? The Diplomat Connect app, which is used to control the unit, can store multiple accounts at the same time. This way, each dentist can automatically access their preferred setup once they enter the practice.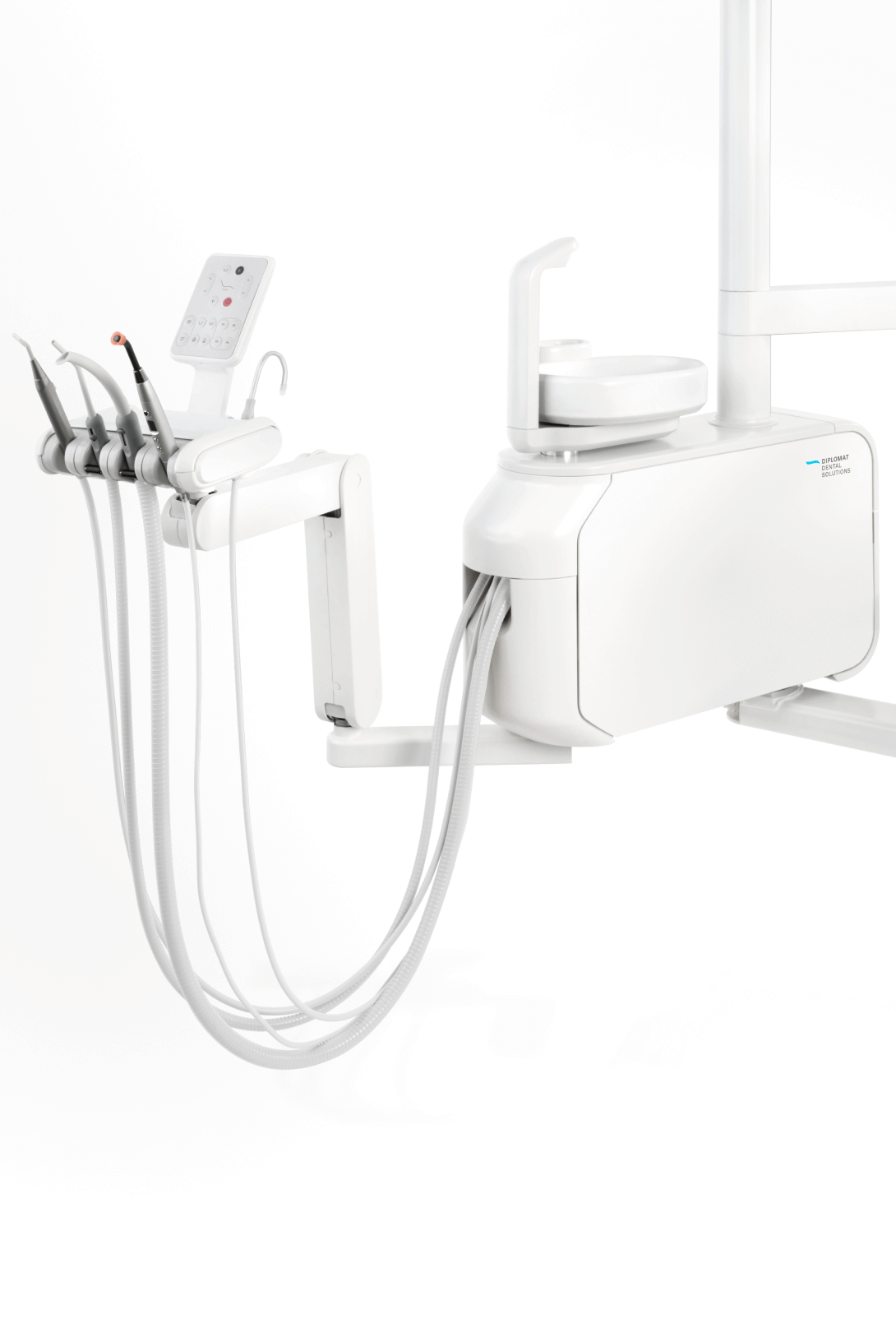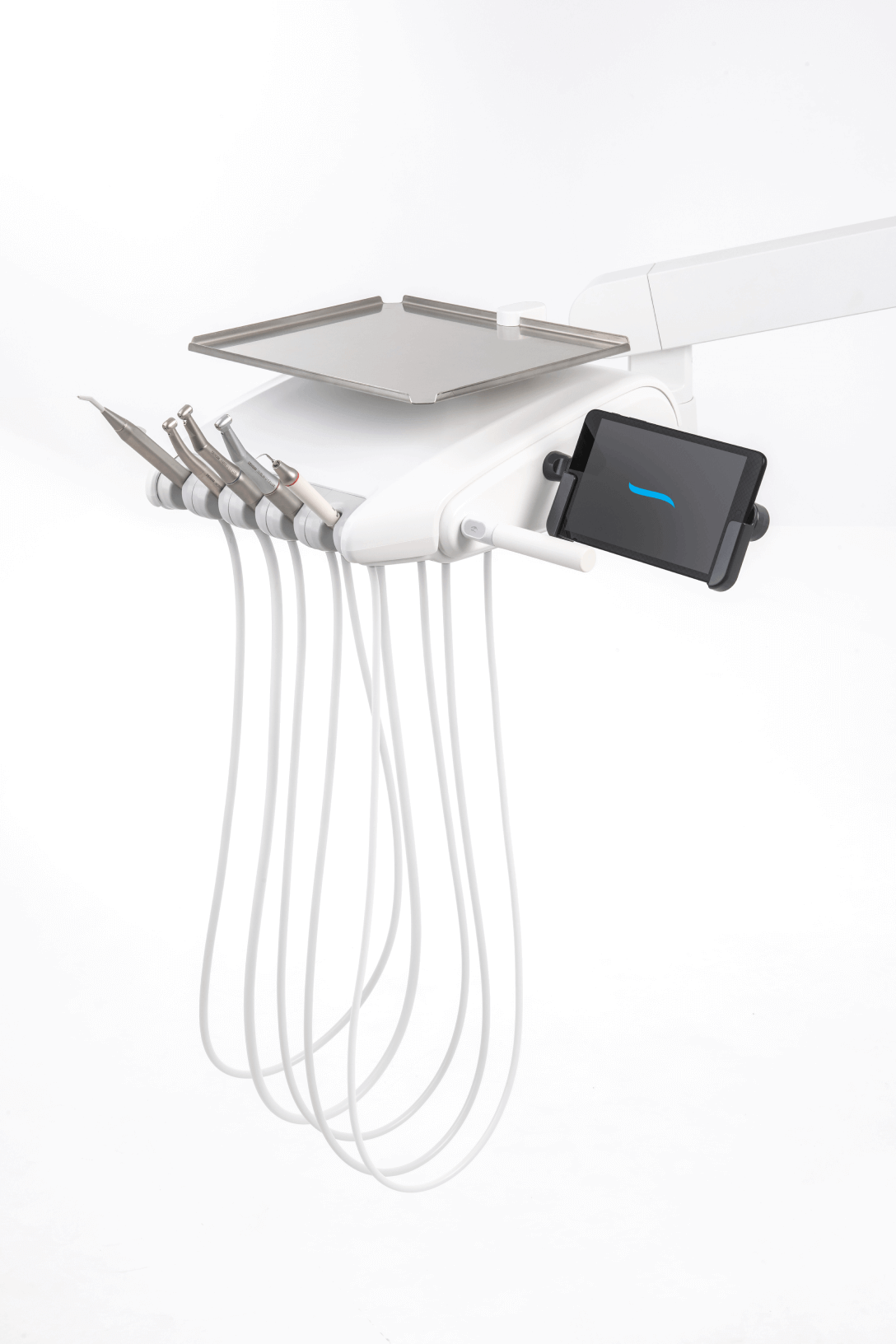 Everything within easy reach
The Diplomat Connect App can be linked to other apps for easy access to patient records, scans, appointments, and even your favourite playlist right in the dental unit. Anything that makes your work easier or simply makes you happy.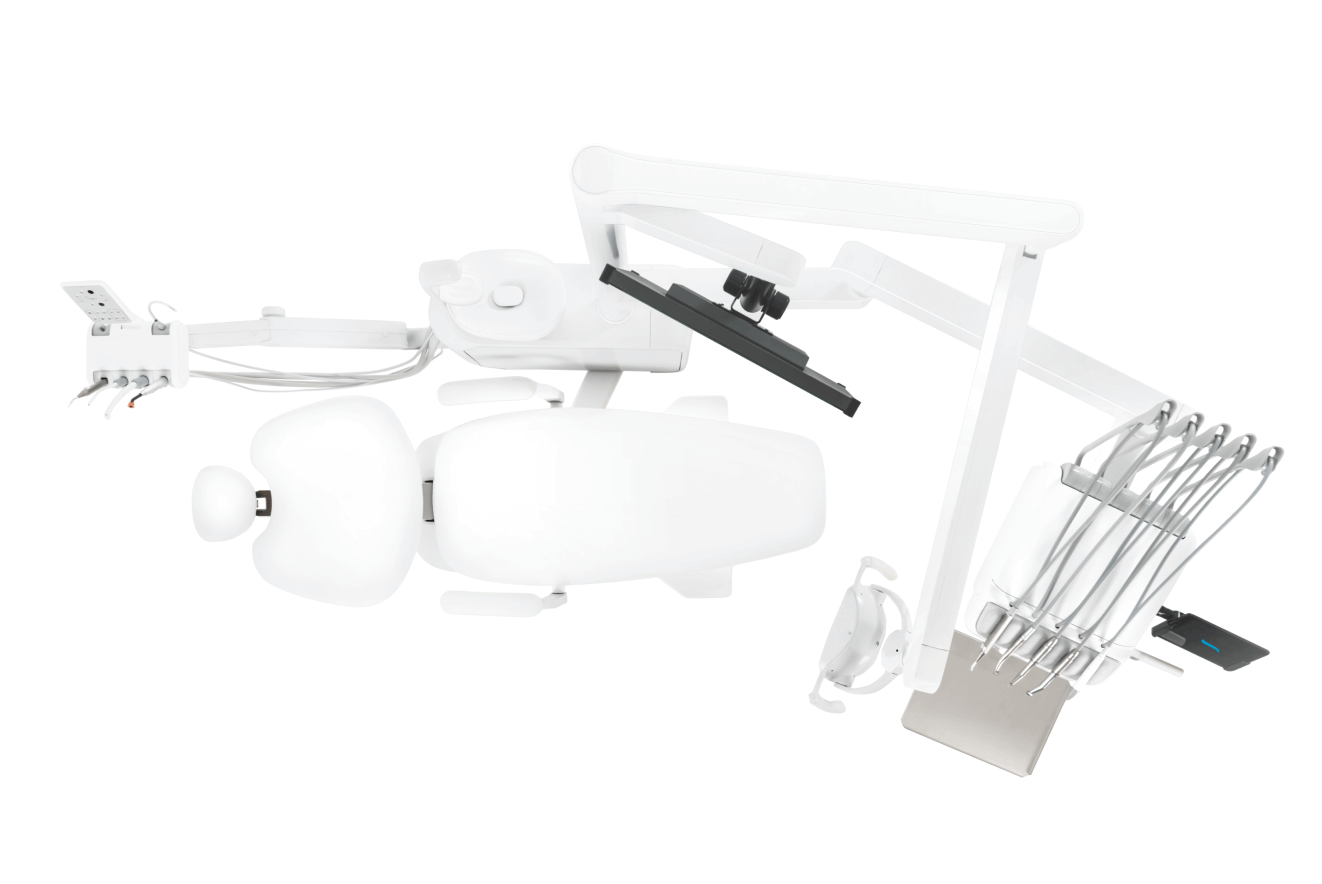 A dental unit that likes to adapt
Model Pro makes no distinctions. Thanks to the sophisticated ergonomics and adaptability of the individual elements, anyone will feel comfortable in the chair – a child, a slim teenager, an adult, or an elderly person with reduced mobility.
Instead of just following trends, this time we decided to design the future of dental practices in Slovakia and abroad.
Model Pro was designed to be two steps ahead of top-class units on the market.
Frequently asked questions (FAQ)
Where can I get more information about Model Pro?

Diplomat Dental is a Slovak company with dozens of years of experience as a manufacturer and developer of dental equipment. Our products are used in numerous countries all over the world – from New Zealand to Mexico.
Is this your first dental unit?
No. We have manufactured more than 26,000 dental units, chairs, lights and other equipment. Model Pro is our flagship product created following research and our manufacturing experience.
What are the features of the Diplomat Connect app?
Model Pro is controlled via an app on your tablet – the app allows you to control the speed of your instruments and positioning, and can store settings for multiple teams and dentists so they can customise the unit with a single click.
The Diplomat Connect app can be linked to other apps. This means that you can access patient records, scans, a calendar and other essentials for your work directly from your tablet.
Can I customise the unit based on my preferences?
Of course. You can choose from almost 50 colours and the chair's features can be personalised to match your office or the specifics of your practice. Our sales representatives will be happy to talk to you about customisation options.
We will be happy to welcome you at Diplomat Dental to test the unit, or we can present it to you online.
Why did the unit win a design award?
The Red Dot Award jury recognised its innovations and design – a combination of digital technologies and advanced ergonomics with elegant visual design.
The tablet will alert you to any potential issues with error messages. By collecting data from our devices, we are moving towards remote diagnostics and predictive maintenance. Thanks to that, our service technicians will be able anticipate and prevent potential issues. For you, this means no waiting for servicing.
How fast can you deliver the unit?
The delivery takes approximately two months from placing the order.
What is the price of Model Pro?
Given the large variety of customisation options, the price depends on your specific requirements. If you are interested in a quote, please call us on 1300 363 830 or fill in the contact form.
What are the innovations in Model Pro?
Download a product brochure.